Work-life balance is a significant challenge for many of the men with which I work. They have identified with traditional roles, specifically their role as the provider, and they are very focused on their career advancement (i.e., focused on achieving, excelling, and succeeding). This may cause them to put less of a focus on their role as an emotionally supportive partner, husband/wife or mother/father. This frequently ends up creating some difficulties in their family relationships and can possibly create long-term problems in their physical and emotional health.
I work with clients to look at the choices they are making. We address the priorities that they have set, and in some cases have conversations with their partner about making significant changes. Their partner may support some positive changes in terms of rebalancing, but others might be conflicted about the difficult choices related to career changes and potential loss of income.
In some cases, the solution may be to look at how they define success and can they begin to value other parts of their life that may not relate directly to their professional identity or professional success.
I help my clients look at how they can take care of themselves. Do they take time to "recharge their batteries", and is it in healthy ways (e.g., exercise or socializing)? Perhaps their relaxation is dependent on alcohol or substances that may provide a physiological relaxation response but may have some negative consequences that adds to their overall stress.
I also look at and clarify what their goals are, what their values are, and examine whether or not they are living the life they wish to live or what's preventing them living from their best life.
Contact me today for your free consultation.
I can help you attain the personal growth you truly desire.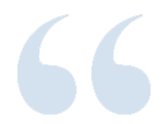 "Our wounds are often the openings into the best and most beautiful part of us."
-David Richo