SPORT PSYCHOLOGY & PERFORMANCE ENHANCEMENT
In terms of performance enhancement, I teach mental skills that can be utilized any time one is performing. Often individuals have performance anxiety; they may have fears as a result of an injury, and they are trying to overcome mental blocks and anxieties they may have developed. I give them the tools to cope with these worries more effectively and perform closer to their potential.
Some athletes struggle with confidence issues, trying to deal with mental mistakes or how to bounce back from an error in a game or performance.
We work on a variety of mental skills so the athlete/performer will feel well-equipped to handle the challenges. When it's time to compete, they have the tools for that situation and will be able to perform without any doubts or distractions.
Beyond performance enhancement, we also deal with other forms of transitions: athletes dealing with injuries, having to return to competition from injuries, or having to confront the end of their career, possibly because of an injury or because they've aged out of their performance group. Occasionally with college athletes, they come to the end of their career, and there may not be other opportunities for them to compete at that same elite level. They are coming to terms with this major change in identity.
The sports psychology specialty is a lot of fun because these individuals are often already high functioning, high performing athletes who have a great number of skills and strengths already in place, and they are looking for an additional edge – something that can help them maximize their performance. They are often highly motivated and very eager to learn and utilize the skills that I teach them.
I have been working in the area of sports psychology and performance enhancement for over 27 years. I began working at the University of San Diego in the Counseling Center and also had the opportunity to work with student athletes.
When I launched my private practice in 1987, I decided I wanted to make Sport Psychology a part of my practice. I pursued additional specialized training in sports psychology and joined a national organization (AASP) that had a certification process. I completed that process to get certified as a sports psychologist.
I am now a Certified Mental Performance Coach (CMPC) through the Association for Applied Sports Psychology (AASP). I currently work with student athletes and teams at the University of San Diego and have done that for the last six years. In my private practice I work with youth, high school, college, Olympic, and professional athletes.
Contact me today for your free consultation.
I can help you attain the personal growth you truly desire.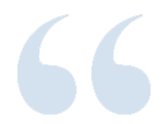 "Our wounds are often the openings into the best and most beautiful part of us."
-David Richo