FAMILY COUNSELING, SPECIALIZING IN TEEN CONFLICT
One of the types of therapy I really enjoy is working with teenagers and their families. I know having had three teenagers at one point in my parenthood that it can be a harrowing experience for parents. We often forget what it was like to be a teenager; we begin to see our kids as having changed into something foreign, like aliens.
I enjoy the challenge of working with teenagers and being able to create a safe space for them to be able to talk about what's going on in their lives – how they are feeling and what are their frustrations? Building an alliance with the teen helps me to talk about the ways they have difficulty communicating with their parents.
I may eventually invite parents into our sessions to begin to address some of their concerns and some of the conflicts they may be having. I want to help the teen learn how to negotiate their needs and assert themselves in a respectful way to help transform this relationship from a parent-child to more of an adult-to-adult. In this way, I help the teen through this transition from being a child into being a responsible young adult.
It's a challenging time for both the teenager and parents. I try to help them see this as a great opportunity to strengthen their relationship with their child before they launch off into the world and head out on their own (e.g., going off to college or joining military service). I help them cope with the challenges of adult life.
Contact me today for your free consultation.
I can help you attain the personal growth you truly desire.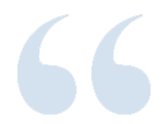 "Our wounds are often the openings into the best and most beautiful part of us."
-David Richo