I work in the specialty of out-of-control sexual behavior (OCSB). Some people refer to it these behaviors as "sexual addiction." I have worked in this area for a number of years; I am part of a OCSB consultation group with other highly trained professionals.
In this day and age, I often see individuals who are presenting with complications from out-of-control sexual behavior (OCSB), and they feel a great deal of shame and guilt for the behaviors in which they have engaged. Frequently these behaviors have led to loved ones being hurt as well as the offender diminishing their self-esteem. I have worked to help individuals work through and understand their sexual behaviors from a non-shame based model of sexual health and to learn to be accountable to others while honoring their own sexual eroticism.
Contact me today for your free consultation.
I can help you attain the personal growth you truly desire.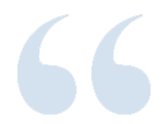 "Our wounds are often the openings into the best and most beautiful part of us."
-David Richo